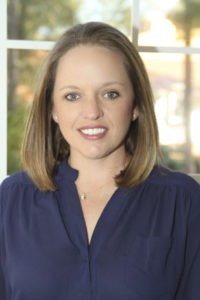 Whether it's getting started in social media, providing professional photos, or developing your relationship with media outlets, you can gain from personal attention and expertise.
Robin's 10 years in broadcast journalism puts her in a unique position to relate to and engage with media outlets at all levels and gave her the tools of photography and videography she still enjoys today. She has honed her public relations know-how after 13 years in the field and can provide high-quality, refined strategies in areas including media relations, marketing and promotions, advertising, social media management and internal or external communication.
Robin approaches communication using critical thinking to find practical solutions thanks to a master's of arts in corporate and non-profit communication and digital communication from Johns Hopkins University and an undergraduate degree from the University of Virginia.
Robin has worked with restaurants, healthcare facilities, animal adoption programs and sporting events throughout the years, and she has recently begun providing guest lectures to communication students at Johns Hopkins and High Point Universities.
Robin is a high-energy professional who is gifted at connecting with people. She uses her real world experience to craft high quality messages for a variety of audiences. She is engaging as a public speaker and thoughtful as a writer—the type of person who succeeds at new endeavors and doesn't look back.
Professor
High Point University